VIDEO: Kellie Pickler...27 Friday!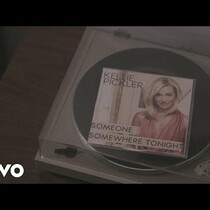 Posted July 1st, 2013 @ 10:43am by Rip
Happy birthday wishes go out to country darling and reigning Dancing With the Stars champion Kellie Pickler! Kellie took to Twitter Friday to post the simple tweet, "I'm 27. #birthdaygirl :)"
Kellie has been on a Mexican vacation this week with her hubby Kyle Jacobs. On Monday, she shared, "Went kayaking and snorkeling today … now I'm in our room listening to the sound of crashing waves."
Video director Roman White just finalized the "Someone Somewhere Tonight" music video. He tweeted Wednesday, "When you guys see this new @kelliepickler video that went out the door today, you're going to pee yourselves. I just changed my pants again."