Heather Lundgren's ENTIRE Bridal Party is Pregnant!
We've all heard the stories of bridezillas who've kicked people out of their wedding party for gaining weight because of how they'd look in the photos, but one women is proving that a bridal party isn't at all about the pictures, because every single one of her bridesmaids is actually pregnant, and she couldn't be happier.
Heather Lundgren got engaged in December of 2105, and when she and her five bridesmaids went shopping for dresses in October, one of her bridesmaids shared her condition, and then later another did, and another and so on. "I knew pregnancy was a possibility for a few of them for sure," Heather told The Huffington Post. "Not really a huge deal to me! Definitely didn't think all five would be AND due within weeks of each other."
Of course, the impending babies did make things difficult since some of the dresses had already been ordered but one thing that was never a concern to Heather was her actual wedding. "Their health is number one," the bride said. "Honestly, though, I am lucky. I have incredible friends who are agreeing to support me as much as they possibly can." She adds, "The fact that backing out was never an option to any of them is a testament to who they are as people."
Having five bridesmaids in their third trimester on her big day is bound to cause some stress, especially since two have due dates within the week of Heather's June 10th wedding in Plymouth, Minnesota but Heather is taking it in stride. "This is so unique and such a lasting memory," she says. "At the end of the day, I'm marrying my best friend with the people I love most there to witness it ― the rest is just details."
Source: The Huffington Post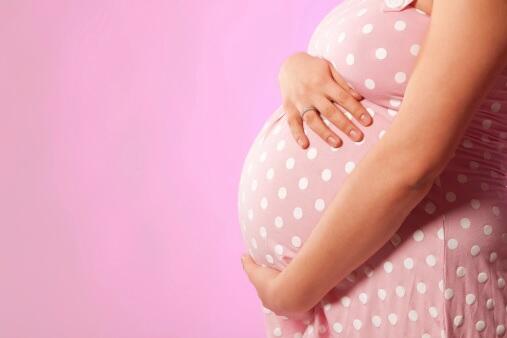 Rip Wooten
Want to know more about Rip Wooten? Get their official bio, social pages & articles on New Country 107.9!
Read more