Miranda Lambert's Hubby Gets Reassigned Due To The Attention
Miranda Lambert's police officer hubby has been reassigned at his job thanks to his new notoriety. TMZ reports that Brendan McLoughlin is no longer patrolling New York's Time's Square on foot, because the press has been hounding him on the job.
The site claims McLoughlin has been reassigned to a "covert position" because of all of the cop's new found attention.
Meanwhile, it certainly looks like McLoughlin enjoys attention. Turns out back in 2015he had his own15 minutes of fame with a viral video called "Cupid Shuffle," where he was described as "hot cop." Not only that, theDaily Mail found footage of McLoughlin dancing shirtless while on a "boys only" trip to Ocean City, Maryland, in July 2017.Check the videos out to the right. 
McLoughlinwas previously engaged to a woman named JackieBruno, who he cheated on and got another woman pregnant, and Jackie's mom tellsUs Weekly her daughter is "mortified" by his marriage to Miranda. "[Jackie] just wants to say that he's just a lying, cheating, no good piece of garbage, "Carol Bruno tells the mag, adding that Miranda's new hubby was leading "a secret double life." Carol says McLoughlin and her daughter dated for "almost two years" and were engaged for "a few months." "He told her to keep it [the engagement] quiet because he knew about the baby on the way," Carol claims. "He's just a lying, cheating, conniving, narcissistic [person]."
Finally Miranda's ex Blake Shelton learned about her marriage like everyone else did, and he was certainly surprised by the nuptials. As for how he reacted, a source tellsUs Weekly ,"Blake commented to Gwen [that] the timing of Miranda's announcement of the marriage was certainly curious." Miranda's marriage isn't exactly going to motivate Blake to hurry up and wed his love Gwen Stefani. The source notes, "Just because Miranda got married in a quickie random situation doesn't change anything for Gwen and Blake," adding, "The timing of Gwen and Blake's wedding date is a work in progress."
Source:TMZ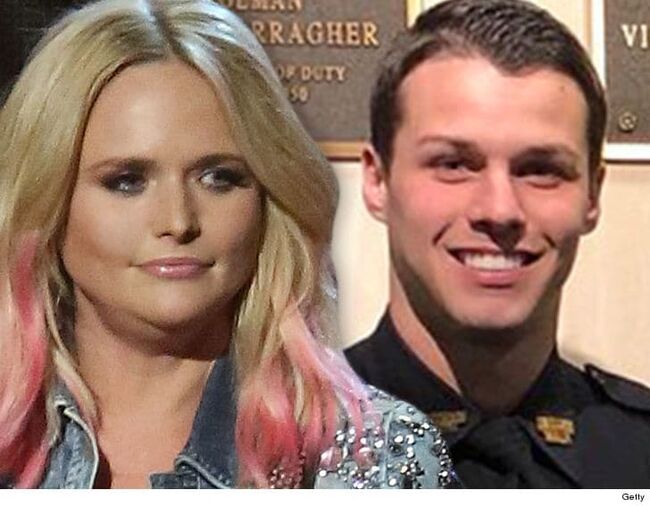 Scott Stevens
Want to know more about Scott Stevens? Get their official bio, social pages & articles on New Country 107.9!
Read more